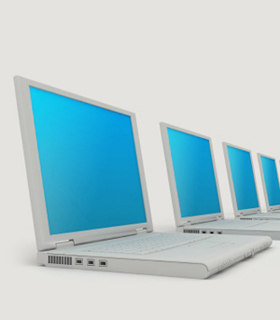 Frequently Asked Questions
How does Sensus differ from a Stock or Insurance Broker?
As a Registered Investment Advisor, the differences between Sensus and a stock or insurance broker are profound. First and perhaps most significantly, we have a fiduciary responsibility to our clients, whereas stock and insurance brokers are exempt from this requirement. Our fee structure and the nature of the relationship between Sensus and our clients emphasizes building long term wealth as opposed to being transaction oriented. Unlike insurance brokers and sell-side wealth advisors, we are not compensated by the investments in our clients portfolios, we have no proprietary product freeing us of investment conflicts. There are many other distinctions that we will be happy to explore in detail directly with you.
Who are your clients?
Our clients are primarily corporate retirement plans and high net worth individuals. We work with all types of corporate plans (401K, Defined Benefit, etc.) across a multitude of industries. Our individual managed account clients are very diverse and have a broad range of employment backgrounds, ages, and investment objectives. We can be particularly helpful to clients who are going through a life transition, such as retirement, divorce, loss of a spouse, or sale of a business. We are effective in translating new financial circumstances into sustainable, long-term financial plans and investment strategies.
Why does Sensus focus on asset allocation?
We seek to diversify a client's assets broadly across the important investment markets worldwide, provided that we can invest in those markets at reasonable cost and with controlled risk. We fundamentally believe that long-term investment performance is determined primarily by the asset class. Quantitative research demonstrates that the majority of a securities return comes from its asset class as opposed to industry or company specific variables. We combine these market investments in a way to reduce risk, while not sacrificing the returns.
We will use primarily "asset class" and institutional investment vehicles to represent these markets. We will design a customized portfolio for each client based on their specific investment objectives.
How are you compensated?
We charge a management fee based on a percentage of the value of the assets. For retirement accounts we accept no commissions or other forms of compensation from investment product providers or financial institutions. The fee is quoted as an annual percentage fee, and is billed monthly or quarterly by taking the value of managed assets at the end of each calendar period. The fee is normally deducted directly from the client account or accounts.
How will you communicate with me about my account?
When we make changes to our retirement plan portfolios we provide email alerts to the plan sponsor. You will also receive a quarterly written investment outlook. Most clients will often talk with us by telephone several times during the year, and we meet face-to-face with clients at least once per year. Clients are also encouraged to contact us by e-mail, fax, or telephone at any time to discuss their investments or any financial planning matter.
Will I get reports to help with income tax return preparation?
For taxable accounts you will receive a 1099 for interest and dividends as well as a gain/loss report for realized capital gains prepared by the custodian.
What is the process to start working with you?
Our initial meeting will explore your needs, expectations, and risk tolerance. We will describe how we believe our investment approach can best be applied to your situation and will answer any questions you might have about how we would work with you.
For both Corporate Retirement Plans and individual accounts we would then present a specific investment proposal, at no cost or obligation to you, to show you how we would design and implement an investment program for you. The proposal is flexible enough to accommodate changes or preferences that you may have.
Once you have decided to work with us, the process to engage our advisory relationship is quite simple. For individual accounts we will open an account at either Goldman Sachs or Charles Schwab. For Corporate Retirement plans we will take you through the specific implementation steps for your plan. The administrative steps to move your retirement plan is simple and requires minimal involvement from the plan sponsor.
Where are my assets held?
Sensus utilizes Vanguard, Goldman Sachs, Fidelity, APEX and MG Trust (Vanguard selected custodian) as custodians for both retirement plans and individually managed accounts. Your assets are held directly with these institutions.
How will I be able to view my account?
You have direct access to your account on-line. You will be able to view your daily NAV and recent transactions through either the custodian's website, or in the case of 401K plans, the Third Party Administrator.